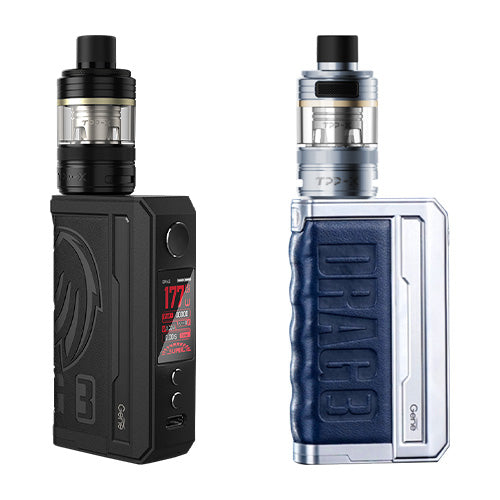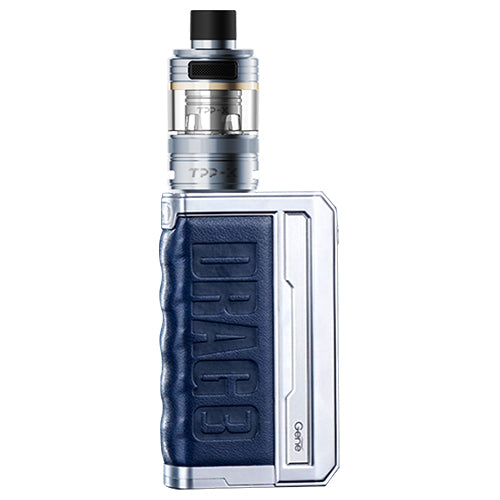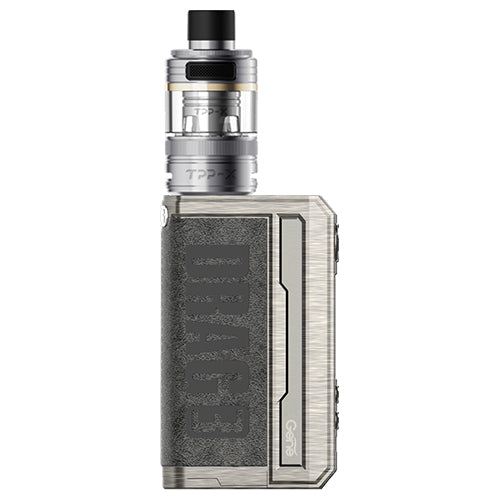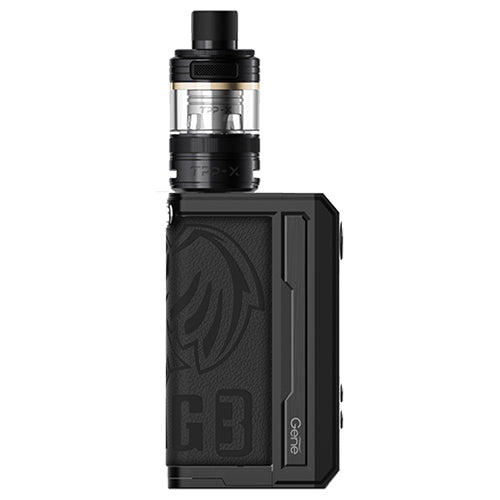 VooPoo Drag 3 TPP-X Pod Tank Kit
Regular price
Sale price

$79.95
(/)
Hurry only 2 left in stock!
In stock
In stock
In stock
In stock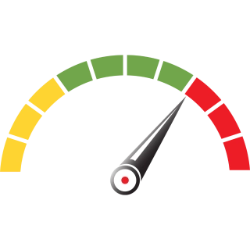 Runs Voopoo TPP coils which are high output. Highest ohm recommended for beginners.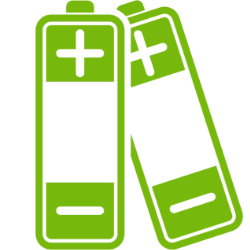 Batteries are not included & 2 x 18650 are required to run this device.
The VooPoo Drag 3 TPP-X Pod Tank Kit is the third installment of the VooPoo Drag electronic cigarette (e-cigarette) series, following the Drag 1 and Drag 2 vapourisers. The Drag 3 comes with a TPP-X Pod Tank, comparable to the VooPoo PnP Pod Tank but with a 5.5mL vapour e-liquid capacity, upgraded TPP Coil compatibility and a removeable drip tip, plus the not so standard secure top fill with bottom coil change and adjustable airflow. The VooPoo Drag 3 is a force to be reckoned with in the vape world by combining easy-to-use vape components with a powerful mod, powered by two 18650 batteries (NOT INCLUDED). Expect smooth vapour flavour and huge cloud production for this direct-lung (DL) vaping king!
Cross-compatibility: attention PnP Pod lovers
If you're a VooPoo PnP Pod and Coil lover, you'll be happy to know that VooPoo had all you vapers in mind when they created the TPP Pod Tank. The TPP Pod, once removed from its 510 tank base, is cross-compatible with ALL OTHER PNP POD DEVICES! Plus you can use all other PnP Pods on the TPP Pod base (such as standard PnP Pods, PnP MTL Pods, PnP RTA Pods). #thanksvoopoo #vapeawesomeness
Flavourful TPP-X Pod Tank
The VooPoo TPP (Tank Pod Push) Pod Tank has 5.5mL vapour e-liquid capacity which is incredibly generous for a pod-style vape tank. Most importantly, it delivers on vapour flavour and clouds! You'll get smooth, rich vapour flavour and dense, satisfying clouds using the VooPoo TPP Mesh Coil range which has VooPoo patented technology that:
increases atomisation area inside coils
improves heating speed.
Perfect and recommended for DL vaping where you inhale vapour directly to your lungs, like breathing in.
If you like VooPoo's PnP Coil range, which are equally known for their incredible vapour flavour and cloud production, you're going to LOVE the TPP Coil range.
The TPP-X Pod Tank also has:
'bi-directional convection' airway structure to maximize overall vapour e-juice atomisation efficiency
magnetic connection with the 510 bottom tank base
a detachable pod that can be used on its own with other VooPoo PnP-compatible devices (such as the Drag X or Argus Pro)
the ability to be used as a tank on practically any other vape mod (except mech mods used by advanced vapers)
removeable 810 mouth piece or drip tip for easy access to clean pod (may not be compatible with standard vape drip tips)
bottom filling (of the pod) via a silicone-covered fill port
bottom coil changing with a simple pull out/plug in.
Vape the way you like with the Drag 3
The VooPoo Drag 3 Mod will fire in 0.001seconds so you get vapour the instant you press that fire button! It also supports a variety of compatible modes using VooPoo's Gene Fan 2.0 Chip (the brains of the Drag 3 vape) so you can tailor your vape including:
SMART Mode
SMART Mode is the simple, worry-free way of vaping the Drag 3 as it:
detects the coil inserted and sets wattage to the lowest wattage on the recommended range for that coil
will not allow you to increase wattage beyond the highest recommended wattage for that coil
won't let you burn your coil by accidentally increasing wattage.
RBA Mode
RBA Mode allows you to take more control by:
letting you set the wattage regardless of coil specifications
includes Super Mode that is triggered when you set your wattage to 80W or more. This is the high explosive mode, designed to give advanced vapers the ultimate huge cloud vaping experience
allowing you to use the full 177W the VooPoo Drag 3 offers.
Temperature Control Mode
This mode is for the vape gurus! The Drag 3 does support this mode but you will have to download the firmware. These instructions should be in the included user manual.
Other than the VooPoo Drag 3's ability to undoubtedly satisfy your vapour flavour and cloud production vaping needs, it's also good looking. Luxurious leather, delicate metal, with hard geometric lines and brushed patterns, make DRAG 3 stylish as well as powerful.
VooPoo Drag 3 Kit Specifications:
Size: 138 x 52 x 25mm
Working voltage: 6.4-8.4V
Working resistance: 0.1 - 3.0 ohm
Highly advanced GENE.FAN 2.0 Chip
Output power: 5-177W
Powered by two high-drain 18650 batteries (not included)
Type-C USB charge port
Compatible with VooPoo TPP Mesh Coils
TPP-DM1 0.15 ohm Coil 60-80W
TPP-DM2 0.2 ohm Coil 40-60W
Package includes:
VooPoo Drag 3 Mod (batteries not included)
VooPoo TPP-X Pod Tank 5.5mL
TPP-DM1 Mesh Coil 0.15 ohm
TPP-DM2 Mesh Coil 0.2 ohm
Type-C USB charge cable
User manual
This product does not contain nicotine.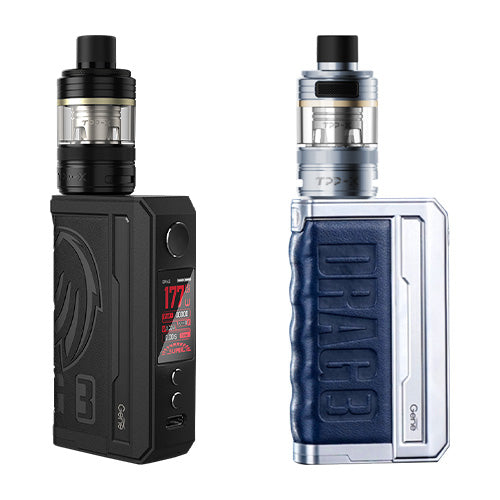 VooPoo Drag 3 TPP-X Pod Tank Kit
Regular price
Sale price

$79.95
Choose options