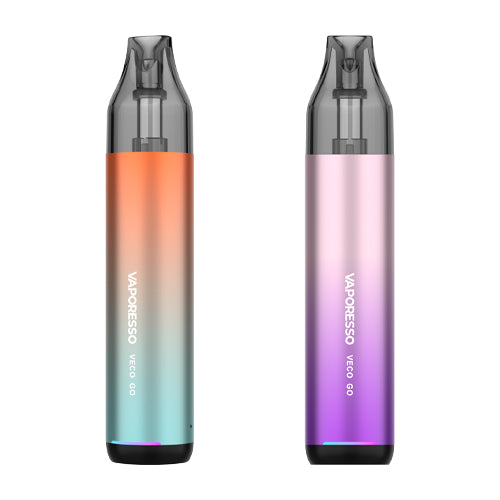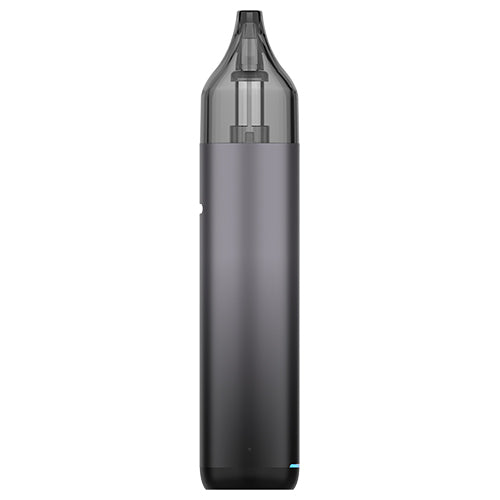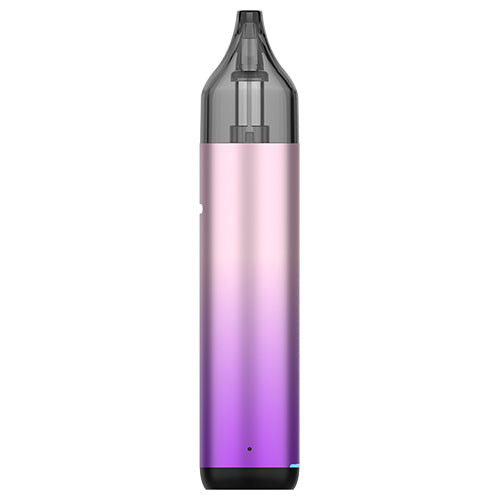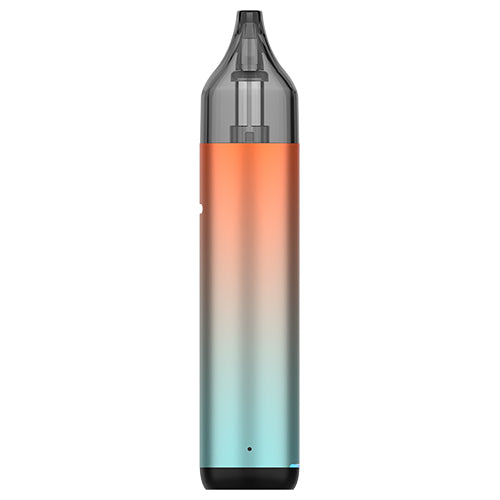 Vaporesso Veco GO Pod Kit
Regular price
Sale price

$29.95
(/)
Hurry only 1 left in stock!
In stock
In stock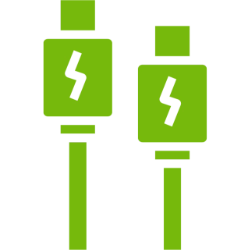 Charging cable not included! Please add a Type-C cable.
Veco GO Pod Kit by Vaporesso is a vape pen with style, ease of use for those new to vaping and large features! The Vaporesso Veco GO Vape Pen is large in e-liquid capacity (5mL that could last all day) and built-in battery (1500mAh that could last you up to three days of vaping)! The Veco Go's disposable but refillable Vaporesso Veco Go Pod has a comfy mouthpiece, makes it easy to monitor your vape juice level, and rotates to adjust your airflow (tighten or loosen draw) so you can tailor your draw between mouth-to-lung (MTL) and restricted direct-lung (RDL) vaping. All in a slender, cylindrical, pen vapouriser.
Veco Go Battery is curved for comfort
Before we get into the vaping features of the Vaporesso Veco GO Pod Kit, we've gotta mention its vape pen, cylindrical body and how comfortable it is to hold. You hold the Veco Go Battery like a bike handle bar, and watch it intuitively nestle itself inside the naturally-occurring cylinder your hand creates when you bring your fingers and thumb together to make a fist… Keep reading for more intelligent feature of the Veco Go Vape Pen Kit:
Easy to carry – 57g and a moderately compact height of just over 11cm means it easily fits in your bag or pocket.
No buttons – no need to worry about turning the Veco Go Battery off when carrying. It won't fire in your pocket unless you have a pocket fairy that draws on the mouthpiece.

Inhale-activated vaping – fill the Veco Go Pod and just draw on the mouthpiece to vape. Simple.
Simple vaping – no settings or buttons so you don't need to know much about vaping to use it.
1500mAh battery – built in and could last up to three days on one charge (unless you chain vape or solely use the 0.6 ohm pod which uses a little more battery).
Fast charge via Type C (cable not included).
Battery indicator light – thin line at the bottom of the Vaporesso Veco GO Battery lights up when you draw and the colour lets you know your battery level (green: 70-100%, blue: 20-70% and red: 0-20%).
Veco Go Pod as large as most tanks!
Not army tanks; that would be hard to vape with. Vaporesso Veco Go Replaceable Pods are as large as most vape tanks. And we also don't mean in size but in e-liquid capacity. Pretty nifty for a super-simple vapouriser! Keep reading to see all the Veco Go Pod features:
Airflow control – Veco Go Pod rotates while installed in the Veco Go Battery to adjust your airflow and tighten or loosen your draw.
Large 5mL vape juice capacity – vape this pod as long as you'd vape with a vape tank; maybe only one e-liquid refill required in a day (depending how much you vape).
Perfect mouthpiece – comfortable, tapered mouthpiece for restricted draws in the included 0.6 ohm Vaporesso Veco Go Pod.
A second perfect mouthpiece – purchase the 0.8 ohm Veco GO Pod (sold separately) and vape with a built-in drip tip that's surrounded by soft rubber for comfort and more restricted draws.
Fills from the bottom – unplug the black rubber at the bottom to reveal a large fill port. Although you have to remove the Veco Go Replacement Pod from the battery to fill, its large e-liquid capacity means you do this waaaay less often than comparable pod sizes.
Easy to see e-juice level – almost see-through body lets you monitor your vape juice level and avoid vaping on an empty pod (possible to burn your coil).
Disposable – refill the pod for up to three weeks and when it stops vaping as well, you dispose of the pod and replace it with a brand-new Veco Go Replacement Pod.
Good vapour flavour – Corex Heat Tech is used to design the mesh and cotton structure inside the built-in coil which ensures accurate vapour flavour and extended pod life.
SSS leak-resistant technology in the pod which stands for:

seal comprehensively with the o-rings that keep the air pressure in for a tighter draw
store safely with extra seal that may prevent the Veco Go Pod leaking while not being used
saturate properly via the large coil openings to the cotton to avoid burning the coil or getting a dry hit (aka helps prime coil and keep the cotton wet while vaping).

MTL draws – inhale vapour to your mouth, hold, then draw to the lungs like you used to puff on the old, stank, cancer stick. The 0.8 ohm Veco Go Replacement Pod (sold separately) is perfect for MTL draws but the included 0.6 ohm works too and has a boost in flavour. Just rotate the pod until you get your desired draw restriction.
RDL draws – inhale vapour straight to your lungs, like direct-lung (DL) but with restriction. The lower-resistance 0.6 ohm included is perfect for RDL draws when you full open the airflow (rotate pod clockwise).
Please note:
Remove and dispose of the plastic strip at the bottom of new pods before using.
We recommend purchasing some extra Veco GO Pod Replacements with this kit as the Veco GO only comes with one pod.
We recommend purchasing a Type C Cable for charging if you do not have one as the kit does not come with one.
It's essential to prime new pods before vaping.
Pull the pod off the Veco Go Battery.
Lift the black plug underneath the pod.
Fill with vape juice.
Replace the plug.
Cover the air holes at the bottom of the pod with your finger while gently taking about five short draws on the mouthpiece. This draws e-liquid to the coil's cotton to saturate it and avoids getting dry hits or prematurely burning your coil. You can also let the pod sit for five minutes after you fill it.
Install the pod on the battery and vape.
Vaporesso Veco GO Pod Kit Specifications:
Size: 112.5 x 23.4mm
E-liquid capacity: 5mL
Built-in battery capacity: 1500mAh
Type-C USB port, 5V 2A
SSS Leak-Resistant Technology
Disposable pods (refillable)
MTL and RDL vaping
Corex Heating Technology (good flavour and longer pod life)
Low to medium vape cloud production
No buttons, easy to use
Inhale-activated draws (auto-draw)
Protections: short-circuit, no load, high resistance, high temperature, over discharge, overtime, low resistance, low voltage and over charge.
Package includes:
Vaporesso Veco GO Battery Mod
Vaporesso Veco GO Mesh Pod (0.6 ohm)
User manual
This product does not contain nicotine.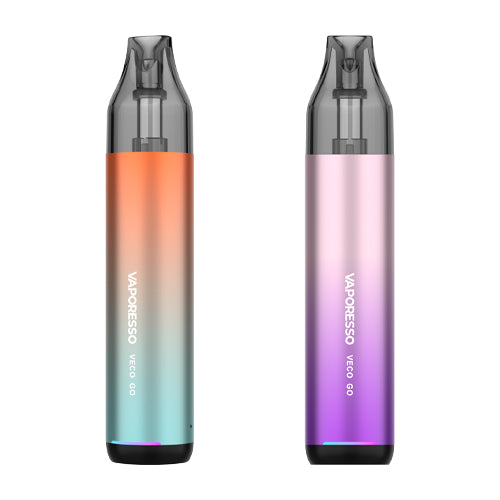 Vaporesso Veco GO Pod Kit
Regular price
Sale price

$29.95
Choose options