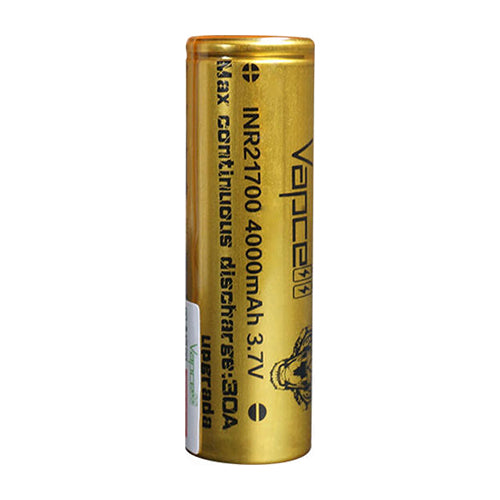 Vapcell 30A 4000mAh 21700 Lithium Battery (Single)
Regular price
Sale price

$29.95
(/)
Vapcell 30A 4000mAh 21700 Lithium Battery is a new beast to hit the market, Mooch confirms this as a re-wrapped Samsung 40T. In his testing the Vapcell slightly outperformed the Samsung 40T that was previously tested.
Note: Batteries will only have test charge. Ensure that before use that batteries are charged to reach full capacity. Failure to do so may lead to long term cell issues.
Vapcell 30A 4000mAh 21700 Lithium Battery Specifications (Per Battery):
Size: 21.1 x 70.1mm
Model: 21700
Capacity: 4000mAh
Constant Current: 30A (Mooch Approved)
Nominal Voltage: 3.6V
Charging cut-off voltage: 4.20±0.05V
Standard charging current: cc/cv(<=3A)
Package Includes:
Vapcell 30A 4000mAh 21700 Battery
This product does not contain nicotine.
Choose options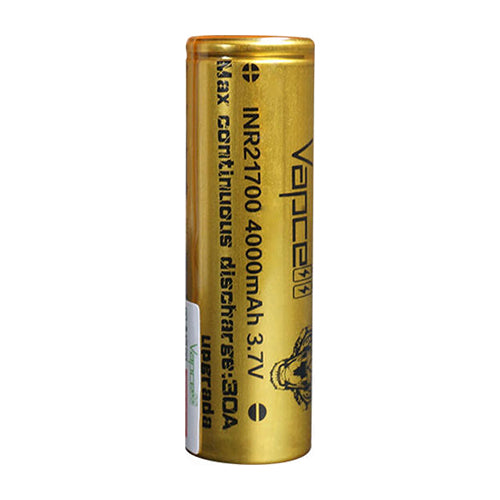 I should have ordered
happy with the service, i got everything i asked for but for some reason i chose the wrong size battery i should have ordered the 18650 size?