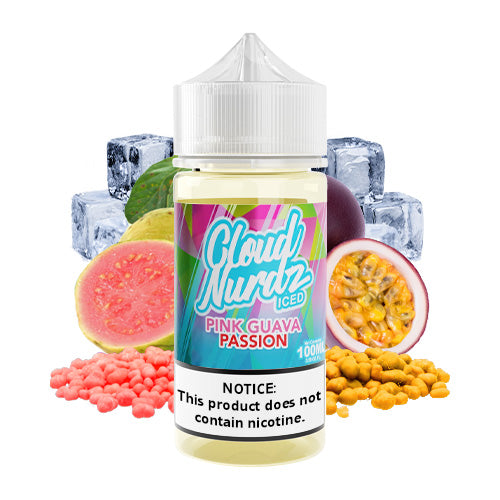 Pink Guava Passion Iced - Cloud Nurdz
Regular price
Sale price

$33.95
(/)
Pink Guava Passion Iced by Cloud Nurdz is the sun-kissed allure of Pink Guava and Passion Fruit now intertwined with the exhilarating sensation of menthol. That's exactly what you'll find in Pink Guava Passion Iced. Cloud Nurdz has expertly balanced these three distinct flavors to create an e-liquid that's both unique and satisfying.
Each puff of Pink Guava Passion Iced will transport your taste buds to a tropical paradise, where the sweet guava and passionfruit notes take the spotlight. As you exhale, the refreshing menthol will leave a revitalizing coolness that's simply addictive.
Try Pink Guava Passion by Cloud Nurdz if you'd love this vapour flavour without the ice finish.
Pink Guava Passion Iced E-Liquid by Cloud Nurdz Specifications:
PG/VG – 30PG/70VG
Nicotine level – Contains no nicotine (0mg nicotine)
Size – 100mL
Made in USA by Daddy's Vapor who also make Twist E-liquids, Pop Clouds and so much more!
This product does not contain nicotine.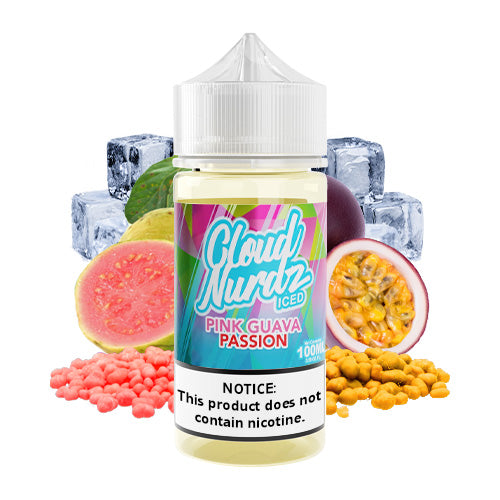 Pink Guava Passion Iced - Cloud Nurdz
Regular price
Sale price

$33.95
Choose options