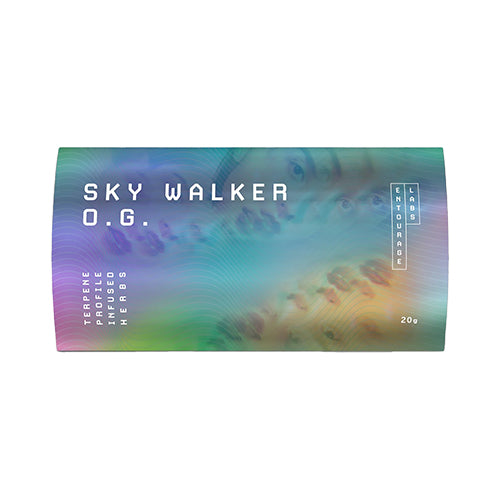 Entourage Labs SkyWalker O.G. Herbal Pouch
Regular price
Sale price

$38.00
(/)
SkyWalker O.G. Terpene Profile Infused Herbal Pouch by Entourage Labs is an innovative combination of botanical terpene strain profiles that imitate the popular cannabis strain's flavour and scent. The combination of marshmallow, blue lotus, and cornflower gives it an irresistibly sweet flavour.
Sweet musk and pine undertones complement the fruity sweetness of myrcene in this tropical berry fragrance. The strain profiles provided by Entourage Labs allow you to enjoy the full flavour and character of these unique plants by recreating the individual terpene signature of each strain. They are great on their own, but you can also mix them with other herbs to create your own unique blend.
These terpenes are part of a special combination including:
limonene
beta-caryophyllene
linalool
humulene
beta-pinene
alpha-pinene
nerolidol
valencene
terpineol
fenchol
terpinolene
Sky Walker O.G. Terpene Profile Infused Herbal Pouch Specifications:
Our strain profiles identify the unique terpene composition of each hemp variety
Take in the full flavour, aroma, character, and spirit of your go-to strain
Every single profile is 100% genuine and specific to the strain it was made for
Package Includes:
20 grams Terpene Profile Infused Herbal Pouch
This product does not contain nicotine.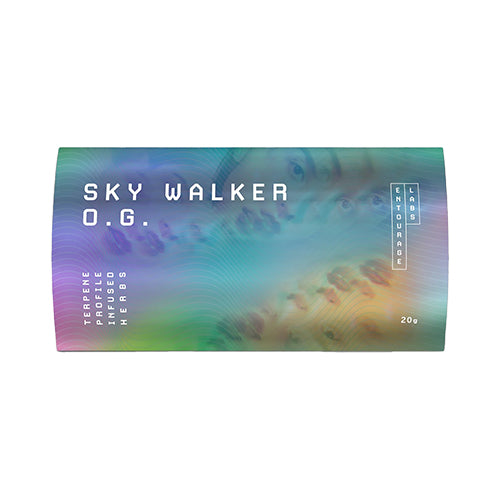 Entourage Labs SkyWalker O.G. Herbal Pouch
Regular price
Sale price

$38.00
Choose options