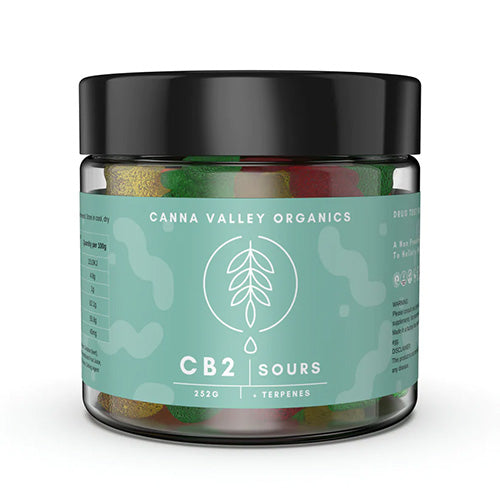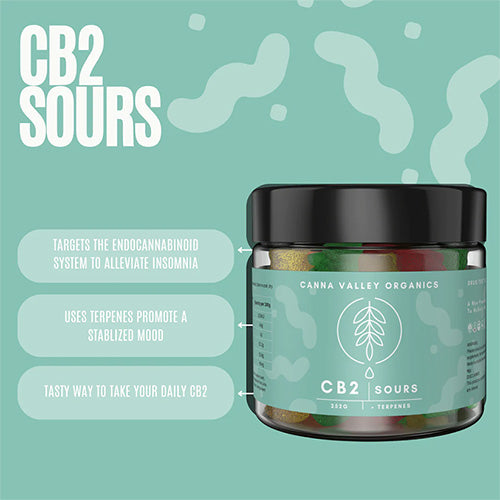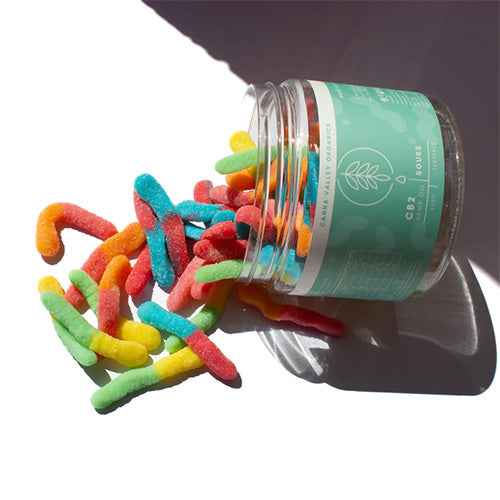 CB2 Sours - Canna Valley Organics
Regular price
Sale price

$49.95
(/)
CB2 Sours by Canna Valley Organics is your delectable ticket to tranquility. Bursting with sweet fruit flavors and a touch of sugar for that pre-workout boost, these treats are more than just a snack. Infused with Canna Valley's Terpene Blend, carefully selected from Australian sources, these sours are designed to calm overactive minds. The CB2 terpene takes center stage, mimicking CBD's calming influence on CB2 receptors. Trust in nature, devoid of synthetics, with Canna Valley's commitment to purity.
A Symphony of Flavor and Calm:
Sweet Fruit Coating
Locally Sourced Terpenes
Hemp Oil Blend
CB2 Sours Specifications:
Ingredients Unveiled: Maltose Syrup, Hemp, Terpenes, Sugar, Water, Gelatine (Beef), Modified Corn Starch, Dextrose, Refined Reconstituted Fruit Juice, Acidity Regulators, Flavour, Gelling Agent, Coloring (102, 110, 129, 133, 171)

5-10 sours daily, adjust intuitively. Anytime, day or night, let CB2 Sours redefine your tranquility.

Package Includes:

252g Canna Valley Organics CB2 Sours
This product does not contain nicotine.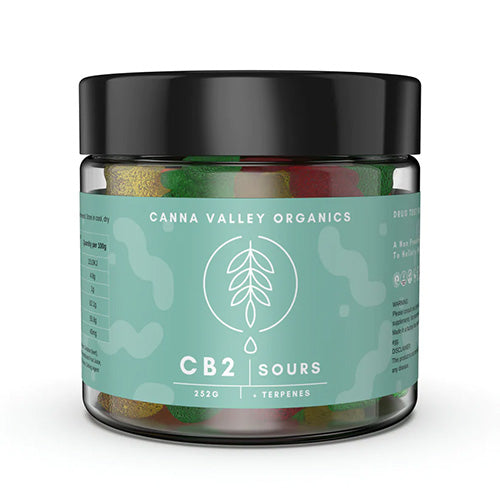 CB2 Sours - Canna Valley Organics
Regular price
Sale price

$49.95
Choose options