Save 50%
Vaporesso FORZ TX80 80w Kit
Regular price

$79.95
Sale price

$39.98
(/)
Out of stock
Out of stock
Out of stock
In stock
Out of stock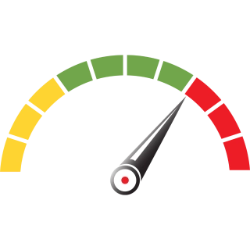 Runs Vaporesso GTR coils which are high output. Highest ohm recommended for beginners.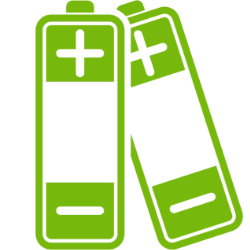 Batteries are not included & 1 x 18650 are required to run this device.
The Vaporesso FORZ TX80 80W Kit has all-round protection to make it water, dust and shock proof. This electronic cigarette (e-cigarette) kit includes a double-protected FORZ Tank and an equally ruggedly-strong FORZ TX80 Mod. The mod also brings intelligence with the AXON Chip 2.0 that features F(t) Mode. This mode takes the FORZ TX80 vapouriser to the next level by ensuring a consistent and pure flavour from your vapour e-juice with some clever technology. The genius doesn't stop there with the FORZ because it's also compatible with Vaporresso GTR Coils which are considered to be leak proof.
A consistent flavour-making vape mod
The AXON Chip is used in many other popular Vaporesso vape devices such as the Gen S, and is truly intelligent and easy-to-use. In the FORZ TX80, the chip works with the GTR Coil like they're old buddies and through the F(t) mode, ensures consistent vapour flavour from your vapour e-liquid. How? Well, it cleverly adjusts the voltage and heating rate while you vape, covering a wider temperature range, to properly resolve the e-liquid so you can get the purest flavour your e-liquid has to offer.
It does all of this with a single 18650 battery (not included) and a maximum of 80W power output, while being water, dust and shock proof with its reinforced screws and strong, zinc-alloy bracket. This vapouriser mod is actually IP67 water proof rated meaning it can handle being in 1.5m of water for up to 30 minutes!
This is another one of those vape devices that's an all-rounder, all-day vape.
Whether the battery lasts you a whole day depends on how you vape since the higher the wattage, the more power it requires from your battery. If you like high wattage though, it's not a problem with the FORZ since it also has fast USB Type C charging.
A reinforced tank
The Vaporesso FORZ Tank 25 is built like it's going into battle! It has double protection made out of fibreglass plastics and high-tenacity soft rubber so you can drop it and the glass won't break. This is one tough tank!
It's also a big tank with 4.5mL vapour e-liquid capacity so you have more time between re-fills. To fill it you simply unscrew the top cap to reveal not one, but TWO fill ports.
The tank also comes with a silicone drip tip cover for even more protection. We are unsure whether the tank also qualifies for being water and dust proof since at any one time you may have the airflow holes open from its adjustable airflow.
An RDA for the pros?
Yes! If you have experience with building your own vape coils, check out the Vaporesso FORZ RDA (rebuildable drip atomiser) and take the FORZ Mod to the next level. Buy it in addition to the FORZ Kit or buy the FORZ TX80 Mod separately and pair it with the impressive single/dual coil with honecomb airflow control FORZ RDA.
The anti-bacterial GTR Coils
The sub ohm Vaporresso GTR Coils are fitted with anti-bacterial organic cotton. They've also been made with a larger airway and have an updated leak-proof structure. In the FORZ TX80 Kit, you get two mesh coils (0.15 and 0.4 ohm) to enjoy rich flavour. Keep in mind that both these coils work better with direct-lung (DL) vaping (inhaling vapour straight to the lungs, like breathing in from the drip tip) where you need more airflow and higher wattage.
The FORZ was inspired by you
If you're a big vape-fan of Vaporesso gear, have you ever wondered why they release an upgrade of a product that seems to fix something you didn't like? It's because they listen to their customers. No, they don't secretly install cameras in their vapourisers, they do market research.
The FORZ TX80 Kit was designed after a marketing report showed 64.3% of users had concerns about accidentally dropping or wetting their e-cigarette. Thank you Vaporesso and thank you to all you vapers who provide feedback!
Please note:
The single 18650 battery required must be purchased separately.
Genuine FORZ Tank 25 Glass replacements are available if you happen to crack the tank glass.
We don't recommend this product for those that are new to vaping.
Vaporesso FORZ TX80 Kit Specifications:
Vaporesso FORZ TX80 Mod
Wattage range: 5–80W
Modes: Pulse/Smart
VW/VT(Ni200,SS,Ti)/TCR(M1,M2) /RTC/CCW/CCT/BYPASS
Display: OLED 0.69 inch screen
Water, shock and dust proof
Battery: 1 x 18650 battery (not included)
Thread: 510 thread
Resistance range: 0.03–5 ohm
Temperature control range: 100℃-315℃/200F-600F
Size: 84.6 x 41.7 x 30.1mm
Vaporesso FORZ Tank 25
Size: 58.2 x 27mm diameter
25mm diameter
4.5mL vapour e-liquid capacity
Screw top-fill design
Dual fill ports
Vaporresso GTR Coil compatible
Press-fit coil exchange
Dual adjustable top airflow
510 drip tip
Package includes:
Vaporesso FORZ TX80 80W Mod
Vaporesso FORZ Tank 25
GTR Meshed 0.15 ohm Coil (60-80W) installed
GTR Meshed 0.4 ohm Coil (40-60W)
Screwdriver
USB silicone plug
Silicone drip tip cover
FORZ Badge
Spare glass tube
Type-C USB cable
User manuals
Warranty card
This product does not contain nicotine.
Vaporesso FORZ TX80 80w Kit
Regular price

$79.95
Sale price

$39.98
Choose options
Love the mod
Be good if I could buy the mod only cheaper without the head as I use the innokin zenith Pro heads.
Pretty good
Hood sll round, easy to use and fill, no leaks. Only issue battery diesnt last long. My own battery used in other devices lasts twice as long.
Faulty
Doesn't detect any coils, straight out the box, all it does is say "check atomiser"
Vaporesso FORZ TX80 80w Kit
Great tank, 100% leakproof
Quickest dispatch of any store I have used :) within hours !. This little device is good no issues and tough , the tank is great absolutely no leaks ( unlike the maat tank ) good cloud and taste , bigger tank would be good but its great at half price can't go wrong , thanks to vape world .